A woman on Reddit recently asked others if she was out of line for inviting herself to her husband's doctor's appointment — when he specifically asked her not to go because he wanted privacy. 
"My husband has been dealing with some health issues [for] the past few weeks," wrote a user on Reddit about the situation.
She told others on the platform that her husband "has been frequently visiting the doctor" — so she asked him "if I could go with him, but he refused — saying it wouldn't be necessary."
REDDIT QUESTION ABOUT WEIRD FOOD COMBOS GETS OVER 17,000 COMMENTS — HERE ARE THE 50 STRANGEST
The woman added, "When I asked why he wouldn't want me with him, he said he felt more comfortable having privacy with his doctor. I jokingly asked if his doctor was a woman — and he glanced at me."
The woman said she then got wind of "his next doctor appointment" — and "decided to go meet him there."
She said he went to his appointment — "and 10 minutes later I entered the office (I identified myself as his wife) and he was shocked when he saw me," she wrote.
She said she then "greeted his doctor" — who was "a man LOL," she wrote — "and we talked, but my husband refused to even look my way and refused to speak as well."
"He went off on me, saying I shouldn't have 'followed' him after he asked me for privacy."
The woman went on, "We left the office together, and he went off on me in the car, saying I shouldn't have 'followed' him and [entered] the doctor's office after he asked me for some privacy."
She continued, "I said it was all right, I'm his wife — I already even know what his issues are and just wanted to show support."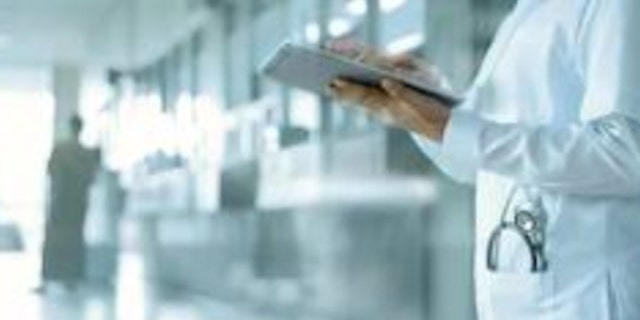 But the woman said her husband told her she "overstepped [this] boundary and refused to respect his wishes — and made him more stressed than he already is in these hard times he's going through."
She then finished with, "I thought he overreacted" — and asked others for thoughts on whether she was right or wrong.
Over 8,500 comments
People on the social media site responded to the query with more than 8,500 comments and over 29,000 "votes." 
Overwhelmingly, those who commented felt the wife was wrong.
Said one person, "She doesn't really care about her husband's health issues and privacy, as she was suspicious of the doc being a female."
REDDIT USER SAID HE CONTACTED HIS WIFE'S BOSS ABOUT HER LONG WORK HOURS, PUTTING HIM IN THE DOGHOUSE
Said another person bluntly, "If this was patterned behavior, it would be my final straw for divorce. Unreal that [the original poster] doesn't see the issue."
"If you simply can't wait for your husband to eventually tell you how it's going, how can your husband trust you to be a trustworthy and caring other 'half'?"
Wrote someone else, "As someone who is chronically ill, I feel more comfortable alone at the doctor's office. But if someone ever INVADED my doctor's appointment, I'd lose my trust in them forever."
This same commenter went on, "I hope the husband considers taking a long, hard look at their marriage."
The person also said, "If you simply can't wait for your husband to eventually tell you how it's going, how can your husband trust you to be a trustworthy and caring other 'half' when in sickness?"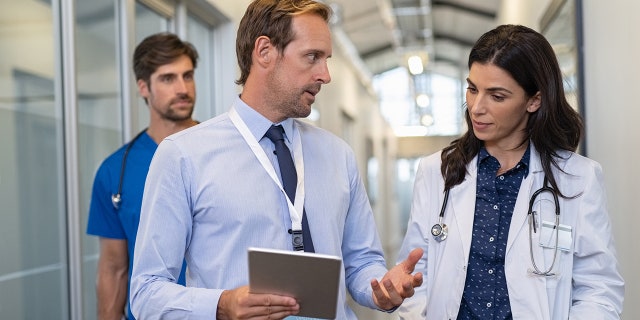 Another Reddit user who described herself as a registered nurse commented in no uncertain terms, "It's a gross violation of personal privacy."
And still another person on Reddit wrote that the wife's "behavior is raising red flags for all types of abusive behavior."
REDDIT POSTER SAYS HIS WIFE IS 'VERY ANGRY' HE NOW OWNS HIS WIFE'S ORPHANED DOG — 'TOOK THE LIBERTY' 
Said yet another commenter, "I'm surprised the doctor didn't kick her out immediately. Spouse barging into a medical appointment that the patient didn't bring [her] to is a massive red flag."
"This is a massive breach in confidentiality."
Replied another person who identified himself or herself (gender wasn't clear) as a "medical professional," "This is a massive breach in confidentiality to allow her to enter while he was in consultation."
Said another commenter, "Can appreciate being very worried about a spouse's health and wanting to talk to the spouse's doctor, but it's incredibly inappropriate to insist on being part of the appointment against the patient's wishes."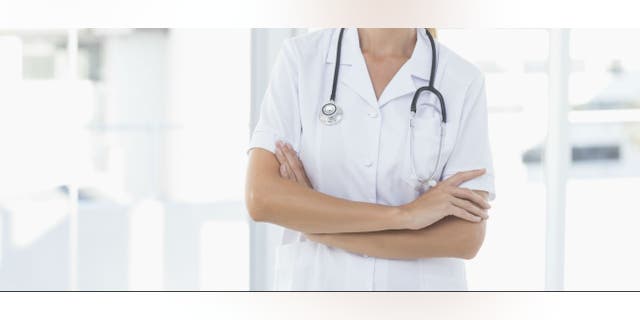 Dr. Jayme Albin, a clinical psychologist based in New York City, told Fox News Digital of this dramatic personal situation, "This is definitely a case of good intentions gone badly."
REDDIT USERS CONSOLE 'FRUSTRATED' MOM WHO LEAVES BABIES CRYINGN ALONE WHILE SHE GETS FRESH AIR 
She added, "While many spouses can probably empathize with the wife's position of wanting to be involved in her partner's care — especially if she thought she could add value to a conversation with the doctor — she definitely crossed a boundary by not only going to the doctor's office on the day her husband made it clear he did not want her present at the appointment, but by entering the room and addressing the doctor."
CLICK HERE TO SIGN UP FOR OUR HEALTH NEWSLETTER
Albin added, "As a clinical provider, I myself know firsthand that it never works with family members who are too invasive or more motivated than the patients themselves."
Said Albin, "She should apologize to her husband rather than doubling down by telling him it's fine."
Fox News Digital attempted to reach the original Reddit poster. 
CLICK HERE TO GET THE FOX NEWS APP
Said another commenter online about the original poster, "A person needs to be completely open and honest with their doctor. If a spouse is present, the [person] might downplay or leave out certain symptoms so that the other person wouldn't worry."
This commenter added, "I don't know if you weaseled your way into the consultation/exam room, but if you did — you could have put your husband at risk."
Denial of responsibility!
Vigour Times is an automatic aggregator of the all world's media. In each content, the hyperlink to the primary source is specified. All trademarks belong to their rightful owners, all materials to their authors. If you are the owner of the content and do not want us to publish your materials, please contact us by email –
[email protected]
. The content will be deleted within 24 hours.